The wine, a message from the winemaker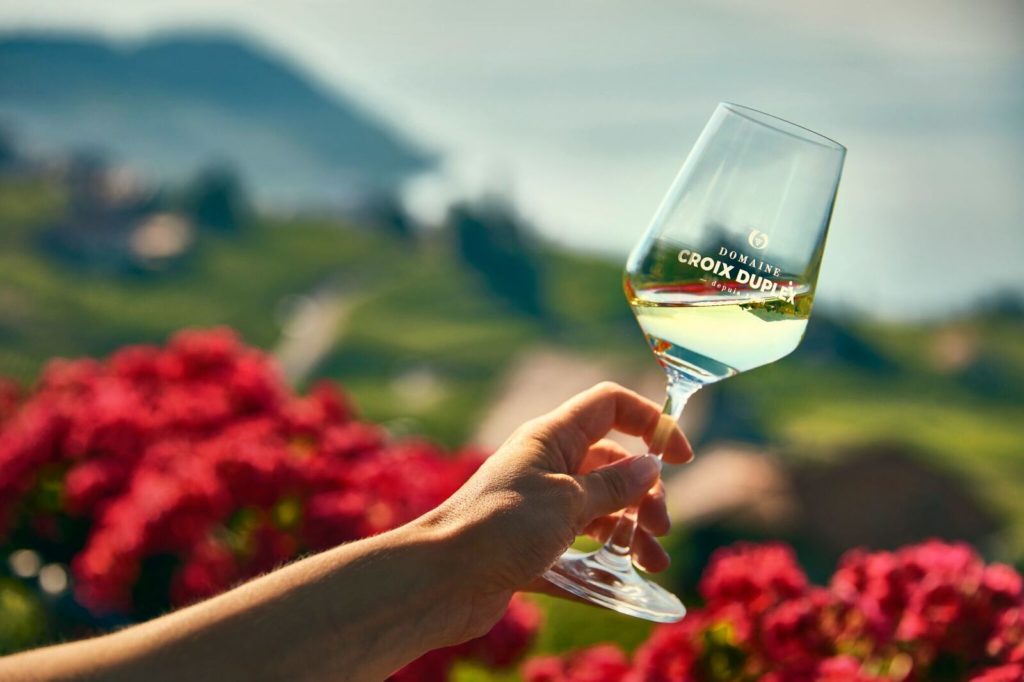 Situated in the heard of the Lavaux region, part of UNESCO world heritage, it overlooks a magnificent landscape. Its terrace and Patio offer a stunning view on the Lade, mountains and the steep Lavaux vineyard. In winter, you would appreciate the fireplace of the Carnotzet.
In winter, you will appreciate the fireplace in the cellar. The Domaine Croix Duplex cultivates no less than 14 varieties of grapes from different regions such as Villette, Epesses, Calamin, St-Saphorin, Bonvillars, Ollon and Yvorne. 31 wines to taste in a warm and friendly atmosphere.
31 wines to taste in a warm and friendly atmosphere.
Our vineyards
To date, our estate covers about 30 hectares spread unevenly over different wine-growing regions of Vaud
that we invite you to discover through this presentation.
Thanks to the extent and dispersion of our land, we are able to offer you a wide range of wines, both white and red.



The 3 generations
The adventure of Domaine Croix Duplex began in 1929. Samuel Vogel fell in love with the Lavaux region, so much so that he left his native German Switzerland to settle in the heights of the village of Grandvaux. He realizes his dream: to become a winemaker. He built his house and then a cellar to vinify the wines he was working on, inspired by his numerous readings on viticulture and oenology.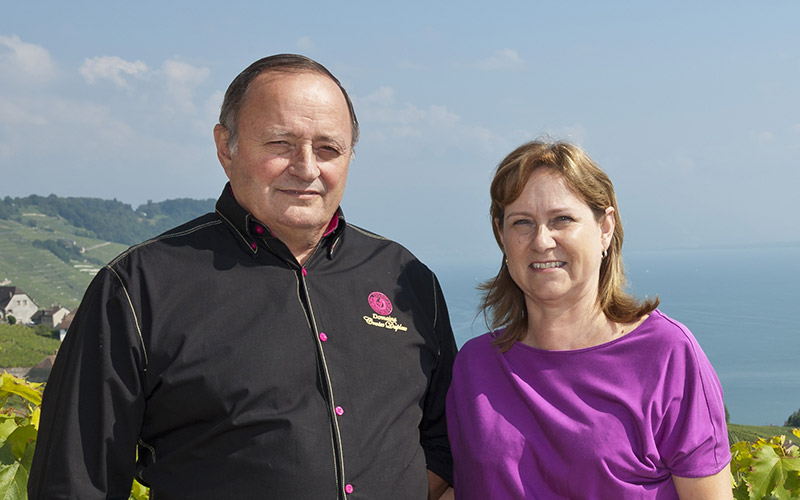 At the head of the Domaine since 1973, Jean and his wife Marlyse, work hard to develop the small family business. In 1975, the young couple bought their first vineyard in Epesses. This will mark the beginning of the development of Domaine Croix Duplex.
It is a female succession that will mark the third generation.
After collaborating with her brother for more than 10 years, Maude, daughter of Jean and Marlyse, is now in charge of the family estate and is committed to promoting and maintaining the company's philosophy by ensuring that the wines produced reflect the terroir of the region while maintaining the quality for which Domaine Croix Duplex is known.
Maude Vogel
From an early age, Maude learned from her father how to cultivate the vineyard and produce quality wines. She was able to develop her skills and knowledge through her training in viticulture
Today, Maude continues to work hard to improve the vineyard and its products. She has surrounded herself with passionate collaborators and quality suppliers to produce even finer and tastier wines